Her Story
30 July 2018
As Hope for Mia Cara we have once again been touched by the love and compassion from the community and followers the previous weeks. It is an extremely difficult time in Mia Cara's (and her family's) journey. Medically there is no further treatment options available and the family is taking it one day at a time. Mia Cara is at home and is being assisted by the paediatric palliative care centre in Rondebosch. Despite the medical diagnosis, Hope for Mia Cara still has our Hope anchored in our Faith and we urge people to keep praying with us for Mia Cara. Although Mia Cara will not be receiving any further treatment form CHOP, there is still the huge amount that needs to be paid and we as HFMC team humbly ask that you continue to support the fundraising efforts and raise the outstanding amount so that we can take this huge burden off the family's shoulders. Mia Cara is a beacon of Hope for so many and has brought us as community, as well as people from all over the world, together with her brave smile. Let's show her and her family our Love by keeping the Hope alive! Please keep her in your prayers and if possible make a contribution towards her medical bills.
11 July 2018
Mia Cara has relapsed for the third time. Humanly speaking, there is not much that the doctors can do for her and we have to make very difficult decisions about her future. We are trying to make it as easy as possible for Mia Cara and do not want her to lose courage. She does not know about the serious situation and we would like to keep it that way. Please be sensitive with the information especially with what you share with your children. Thank you for everyone's constant love, support and especially prayers. Our hearts are broken but we are grateful for each day together.  Sumien & José
10 July 2018
Bad news – The doctor has just confirmed that the unidentified cells are blast cells.  That means that the T Cells do not seem to be working and that Mia Cara has relapsed. We are waiting on CHOP to advise on the way forward. We trust and pray that God will step in and bless, protect and save our little princess. Sumien & José
8 July 2018
Our little warrior princess is not doing so well!
Mia Cara is not feeling well, she has no appetite and is weak. Her blood count is also not what it's supposed to be. We don't know what is wrong yet, but hope it is nothing serious. Please pray for our little girl, we know what the power of prayer can do! We will update you as soon as we know something.  Sumien & José
3 July 2018

Blood test results show a small percentage of B cells are visible in her blood.  This could possibly be from the decline of T cells from the previous infusions. The results of the re-infusions will only be visible at the next round of tests (lumbar puncture and bone marrow biopsy) at the Children's Hospital of Philadelphia on 30 July 2018. If there remain B cells in her blood, doctors will decide if a round of chemotherapy will be necessary before her 3rd and final infusion.
20 June 2018
Mia Cara went for blood tests yesterday to see if the CAR T cell infusion is working. She is extremely tired, but no other side effects thus far.  They will monitor her for the duration of their stay in Philadelphia. The doctors are now planning Mia Cara's treatment forward. Chances are, they will return for a final infusion later this year.
15 June 2018
Mia Cara received the CAR T cell re-infusion today. But today was especially hard and Mia Cara went through quite an ordeal. The medical staff had a difficult time administrating the IV and that was really traumatic for her. But once the doctor started the infusion, Mia Cara was kept distracted with yummy sweets, to keep the bad taste the infusion creates disguised.
31 June 2018
Mia Cara will be going back to the Children's Hospital of Philadelphia on 12 June 2018 for a re-infusion of T cells. This will insure the T cells stay active for at least 6 months.
26 May 2018
The test results of the bone marrow biopsy came back and show no sign of cancer, the T Cell therapy is working!  The doctors did however confirmed the presence of very small B cells (that were also picked up in previous blood tests) which indicates the decline of T cells.  It means that Mia Cara might receive another infusion in the near future, all depending on certain factors and to be determine with the follow up tests.

---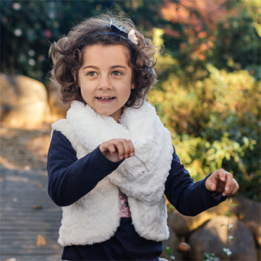 What would you give to save the life of someone you loved? What if it were your own little girl who was suffering from a kind of cancer that would kill her unless she received the necessary treatment in time? What if such treatment was unavailable in South Africa?
This is the dilemma which parents José and Sumien Ferreira of Cape Town have to face. Their precious six year old daughter, Mia Cara, has a type of cancer called Acute Lymphoblastic Leukaemia (ALL).
This potentially fatal disease can be treated successfully at the Children's Hospital of Philadelphia (CHOP) in the USA.

They are prepared to give everything, but the cost of treatment is USD 726 200.00 and their medical aid does not cover medical procedures overseas.
Mia Cara was only three years old when she started undergoing drastic treatment in South Africa. This involved:
intense chemotherapy

lumber punctures

bone marrow biopsies.
Despite these treatments, the little girl suffered a relapse in May 2017.  A second relapse on 28 December 2017 almost caused the doctors to lose hope. The only option in our country is to repeat the treatment (which she accepts bravely even though it makes her scream with pain) and a bone marrow transplant with radiation if a suitable donor can be found. Mia Cara's parents were prepared to consider the latter, even testing Mia Cara's baby sister's blood, but a match was not found.
Her chance of success with the treatment available in South Africa is only 40%.

It goes with the added risk of brain damage because she's so young.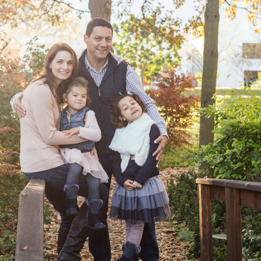 Yet, there is new HOPE for Mia Cara. This is in the form of chimeric antigen receptor (CAR) T-cell therapy which is being developed in the USA for the treatment of cancer.
This entirely new type of CAR T-cell therapy is causing excitement in the world of medicine.

Mia Cara will be the first person from Africa to be treated.

It is the greatest advance in the treatment of cancer and particularly childhood leukaemia in the past 30 years. It has yielded good results in the treatment of AL Leukaemia.

For Mia Cara, her chance of survival with CAR T-cell therapy could be 98%
How does it work? T-cells are removed from the patient or a donor's blood and genetically engineered to fight the cancer cells. They act as "killing machines" within the body when these are infused into a patient's bloodstream.  
Commenting on the promise that CAR T-cell therapy brings, Mia Cara's father said, "This offers an alternative solution to the extremely risky process of chemotherapy, a bone marrow transplant and radiation that Mia Cara would have to endure otherwise. She is only six years old and we are not willing to risk the long-lasting side effects of these therapies, which could include brain damage. Our wish as parents is to give our child the best chance of survival and try to minimise the risks."
Doctors at the Children's Hospital of Philadelphia are hopeful that, after being infused into Mia Cara's bloodstream, her re-engineered cells will continue to multiply to prevent any further relapses. This could rid her body of the cancer altogether.
In spite of Mia Cara's setbacks last year, her oncologist told the family at the start of the New Year that he was hopeful that she would have a window period of ten days in which she would be well enough to be flown to Philadelphia for her treatment.
Her mother, Sumien, was overjoyed on 02 January 2018 to let everyone know, "We are flying to Philadelphia tomorrow morning. Mia Cara will remain in hospital until we leave for the airport. She is receiving various antibiotics and blood platelets to prepare her for the journey. CHOP will come to fetch her at the airport in Philadelphia."
José comments further:
"It is imperative that South Africa should gain access to alternative solutions such as CAR T-cell therapy.

"It is our sincerest hope that this treatment will ultimately change the future for so many other South African children who are in dire need of alternative treatment for AL Leukaemia. It will make the world of difference if this treatment becomes available in our own country and across Africa."

How can you help too? The diagnosis is clear; the proposed treatment is clear; the specialists and medical facilities are in place, but the cost of such a procedure in Philadelphia is enormous.
The only thing that stands between life and death for a precious little girl is funding.

USD 726 200.00 (726 200 US Dollars) are needed.
On their own her parents cannot raise this amount, but Mia Cara's story has so touched the hearts of people in Cape Town and beyond that the HOPE FOR MIA CARA Fund was started. This was done by José and friends to help raise the funds for her treatment.  
Many people are giving of their time and resources to ensure that this little girl gets help. Projects undertaken include among others:
Giovanni's Laborie Dinner and auction R248 000

Giovanni's Eikendal

Dinner and auction

R201 000

De Doorns

24 hour Rowathon

R42 550

2 x

Coffee Machine Raffles  R55 000

Wingerd School Golf Day

R44 000

Brackenfell Dance and Auction

R200 000

Lourensford Market Mia Cara Week-end

R105 000

Rust en Vrede – Music and eats (Elvis Blue)

R420 000

Hope for Mia Cara Life Vouchers

R105 000
HOPES have been raised along with these funds and Mia Cara's parents are relieved to realize that the "unthinkable" may not happen. The tragedy if medical procedures should have to stop because of lack of funds would be unbearable.
Update on Mia Cara:
Thanks to the generosity of many people almost half the amount has been raised so far.

At the Children's Hospital of Philadelphia Mia Cara had treatment for a month to monitor her cancer cell count before starting further procedures. She received her first infusion of T-cells on 13 and 14 February 2018.

She now remains at CHOP until 20 March 2018 for observation and tests.

Her next visit to the USA will be in May 2018.
Funds are needed for the next stages of treatment:
She will have another lumber puncture and bone marrow biopsy 28 days after the infusion. This will give an indication of how well the T-Cells are working.
For the next two years Mia Cara and her family will have to return to Philadelphia every three months for tests.

At home blood tests and injections will continue.
The good news: There is a very real hope that Mia Cara may one day lead a normal, healthy life, if she is able to complete this therapy.
Test results:
Preliminary results showed that no blast cells were present in the bone marrow liquid or spinal fluid.  No B cells were found, which indicates that the T cells are working.

Bone marrow biopsy indicated that no cancer cells are present in her bone marrow.
After 3 months in the USA, Mia Cara is home, healthy and cancer free.
You too can help make a difference.
DETAILS
Donations may be sent to: Mia Cara Trust Fund
First National Bank
Current account 62 555 7444 34
Branch 200 610

---
MIA CARA : FOLLOW UP
It's a miracle! Some would say it's a miracle of modern medical science, others that it's an answer to prayer, or both, but all would agree that the outcome of Mia Cara's treatment in the USA so far is cause for thankfulness.
Mia Cara, who has been suffering from acute lymphoblastic leukaemia for the past three years and who was once given just five days to live, has new hope and expectations now. The dream of her parents to send her for the new CAR-T-cell (Chimeric Antigen Reseptor) treatment at the Children's Hospital of Philadelphia (CHOP) has come true:

she received her first infusion of Car-T cells on 13 February 2018

and her second infusion the next day.

After 28 days, on 20 March 2018, final tests were completed at CHOP to see whether the genetically modified T-cells were combining successfully with immunity cells in her blood to eradicate the cancer cells.

Intensive blood tests were performed, including a lumbar puncture and bone-marrow biopsy, and no cancer cells were found!
She and her family who had never given up hope for her recovery were overjoyed to come home to Somerset West. Here Mia Cara can begin to look forward to leading a normal life and doing all the things a six year old girl loves to do. As her mother puts it, "All is well with us back in South Africa. We are so thankful for a normal life. We must return to the Children's Hospital of Philadelphia on 21 May, but in the meantime Mia Cara has started Grade 1 at De Hoop Primary School. Next week she has to go for blood tests to the Red Cross Children's Hospital in Rondebosch where she will also be put on a drip to boost her immunity."
But the Hickman Line for medication, chemotherapy and infusions which she has been wearing for one and a half years was removed on 26 March and it's a relief for her to be able to play in water now and enjoy the normal rough and tumble which most children take for granted. So, even though she has to have a monthly boost to her immunity with an intravenous drip, and go overseas to CHOP every three months for blood tests, bone marrow biopsies and lumbar punctures so that her cells may be monitored, she is a happy little girl. If the tests should show problems with her blood cells, i.e. if any "B cells" should be found, re-infusion may be required, but this is not standard procedure.
Funding for all this treatment, medication and travelling still needs on-going support, for funds are only at the halfway mark and R5 million still need to be raised. Fortunately CHOP was prepared to start treatment as soon as Mia Cara's initial deposit was paid, otherwise she wouldn't be in the happy position she is in now. Her parents express their gratitude for the huge effort that is being made to ensure that Mia Cara can continue with her treatment as planned because this is a matter of life and death, and such treatment is not available anywhere in Africa yet. It is the fervent hope of José and Sumien, her parents, that CAR-cell therapy may one day be the way to go for all children suffering from cancer in South Africa and beyond.
Fund-raising projects planned for the near future include:
Trail Run in the Somerset West Blaauwklippen Winelands area on 15 April

Market days in various places

The promotion and sale of branded merchandise, #Hope for Mia Cara

Raffles and competitions      
Mia Cara's parents, family and friends as well as all those helping with fund-raising are overwhelmed by the generous support she is receiving, and they express their thanks.  Donations are streaming in as though everyone wants to be a part of this "miracle" and dozens of people are coming forward to offer their support and assistance with events.
#"Hope for Mia Cara" has been registered as a Non-Profit Organisation. Those involved in the planning of events to raise the necessary funds for her continued treatment are an inspired and enthusiastic team whose aim is:
To see Mia Cara cured of cancer and leading a healthy life,

To make sure that her parents receive the necessary financial support,

To reach forward to the hope that this particular treatment may be made available in South Africa.

In other words, there is hope for an ongoing miracle.
Visit the Hope for Mia Cara Facebook page for more information, updates on her progress and fundraising events.